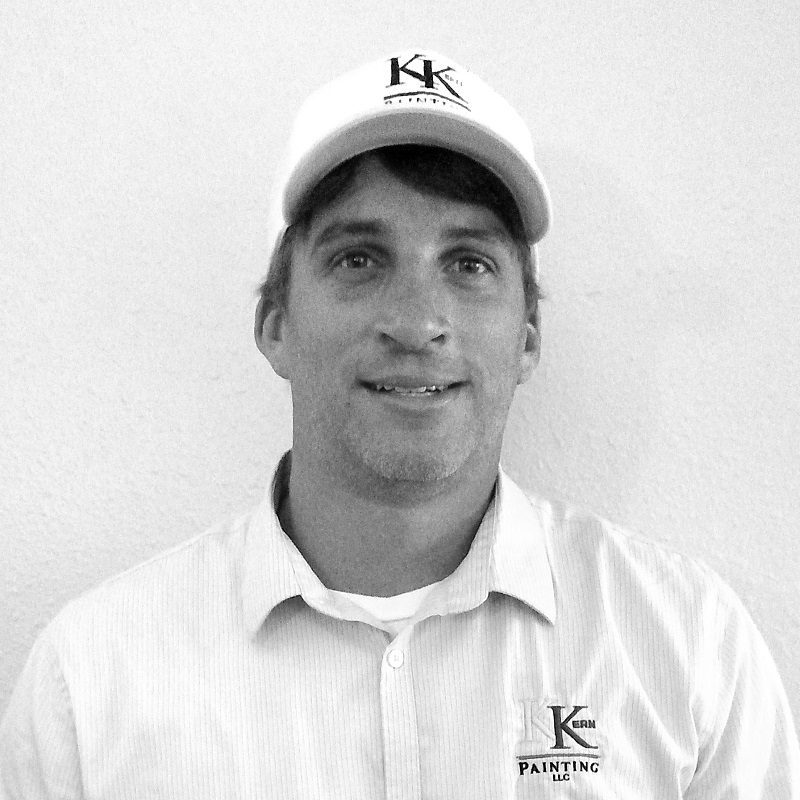 KENZY KERN
President/Owner
Kenzy Kern started K Kern Painting in 1998 while he was attending Bowling Green State University after graduating from Liberty Center High School. While at Liberty Center Kenzy was active both in academic excellence and he was also a leader of the state championship football team his senior year.
At Bowling Green Kenzy pursued and achieved a Bachelor's degree in Business with a focus on entrepreneurship. Upon completion of his degree Kenzy turned his full attention to growing his painting business. With a focus on apartment communities needs not only in terms of quality but also the speed needed to enhance their rental revenue.
Kenzy operates his business as a sole proprietorship by promoting from within by investing in his employees development and growth. Kenzy worked directly in the field with his crew for the first dozen years of his business before finally setting the brush down in 2012 to focus on increasing the reach of K Kern.
One of Kenzy's favorite quotes is from Steve Jobs; "Don't hire great people and tell them what to do, hire great people and have them tell you what needs done." As such he has worked to structure a team approach to all aspects of his business inspiring confidence and teamwork; which has led K Kern to being the leader in the industry.
In Kenzy's free time he enjoys going to Buckeye Football games and spending time with his family.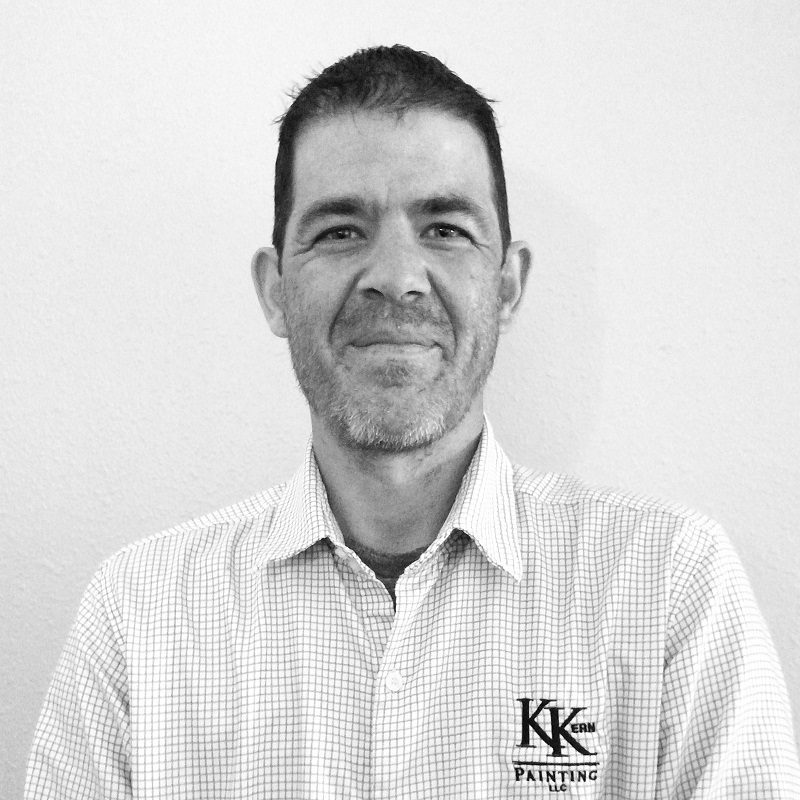 PHILIP COOK
CEO/COO
Philip graduated from Liberty Center High School in 1994. Philip received a Bachelor of Science with a focus on financial management in 1999 from the University of Toledo where he was an active member in Student Government and the Phi Kappa Psi Fraternity. In 2004 Philip returned to The University of Toledo and in 2006 graduated earning his Master's Degree in Business Administration with a focus on Organizational Efficiency.
Philip has been a part of many of Toledo's largest companies including Fifth Third Bank, Bil-Jax Manufacturing, Edward Jones, and Heidelberg Distributions. In 2006 Philip worked as an expatriate in China completing consulting projects for Lenovo, Audio Technica, as well as the US Consulate.
Philip joined K Kern Painting in 2013 electing to work alongside his grade school friend, and company founder Kenzy Kern. Philip initially joined K Kern with a focus on expanding service area outside of Toledo Ohio.
Throughout 2013 and 2014 Philip focused on the creation and growth of the Cleveland Ohio market. In 2015 Philip moved into more of a national improvements role to focus on overall company quality and service offerings to our customers as well as our employees and the communities where K Kern operates.
Philip's recent community involvement projects include receiving the Better Business Bureau Torch Award for Large Companies in Toledo Ohio for 2018. He has also been asked to sit on the advisory committee through the Toledo Mayors office for the new Lead Safe Paint Ordinance evaluations. He also stays actively involved with the University of Toledo Alumni Association. In addition to this Philip is a Notary Public and an Ordained Minister.
In his free time Phil enjoys traveling with his wife Nicole, playing with their dog Lola; and attending Cleveland Cavaliers games.